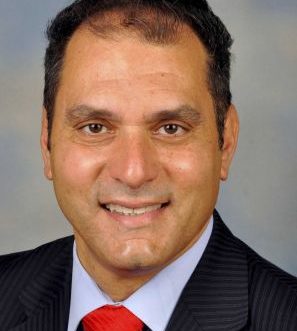 Joseph Saladino
Joseph Saladino is running to be re-elected as Town of Oyster Bay Supervisor.
Current Supervisor of the Town of Oyster Bay and former member of the New York State Assembly, Joseph Saladino has tirelessly promoted environmental initiatives to protect residents and natural resources across Long Island.
As an Assemblyman, Saladino was instrumental in helping to secure funding for the rebuilding of the Bay Park Sewage Treatment Plant in Nassau County, which had been significantly damaged by Superstorm Sandy. He also led the fight for the complete hydraulic containment and remediation of the Grumman Navy Plume. Building off of this work, as Town Supervisor, he advocated for Grumman to test for radiological materials along with 1, 4 dioxane, and worked with the DEC to compel Grumman to test for radioactive and other harmful chemicals at Bethpage ballfields. Moving forward, he will continue to work with residents, local water districts and community groups in order to stop the continued migration of the plume and remove all harmful contaminants from it.
Recently, Saladino announced the implementation of a single-stream recycling program which will include curbside cardboard recycling for the first time in Town history, and has begun installing LED lights in parking lots throughout Town Hall.
We have no doubt that Joseph Saladino will remain a steadfast supporter of initiatives that protect Long Island's natural resources if re-elected as Town Supervisor.