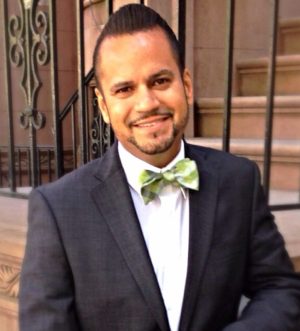 José Serrano
José Serrano is running for re-election to the New York State Senate, District 29
Senator José Serrano has been an active and outspoken ally for the environment since being elected to the State Senate in 2004.
Senator Serrano is an advocate for initiatives that engage New Yorkers in preserving and beautifying city and state parks.  Not only has he encouraged others to participate in initiatives such as I Love My Park Day and Earth Hour, he has participated himself.  Within the scope of the State Senate, Serrano has sponsored substantial pieces of legislation that would prohibit littering on state park lands (S596), establish the New York state park adopt-a-trail stewardship program (S1008A), create the pennies for parks program which would provide funds for capital expenditures at state parks and historic site by taxing single use plastic bags (S703), and authorize the office of parks, recreation and historic preservation to establish a program to rehabilitate state park buildings (S706), to name a few.
In addition to his work concerning city and state parks, the Senator has sponsored significant legislation regarding the prohibition of harmful chemicals—S7445, which would prohibit the nonemergency application of pesticide within any municipal park lands; S7141, which would prohibit the use of glyphosate in particular park areas; S7391, which would prohibit application of malathion other pyrethroid-based insecticides and S2591A, which would prohibit formaldehyde from being in children's products.
Senator Serrano is extremely committed to protecting and preserving the environment and will undoubtedly continue to do so if he is re-elected to represent District 29.