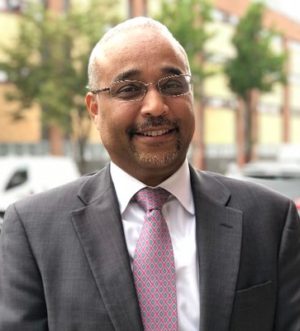 DISTRICT:

13

REGION:

New York City

GOVERNMENT BODY:

New York State Senate

YEAR:

2018

CONTACT:

Campaign Website
Jose R. Peralta
State Senate
Jose R. Peralta has represented the 13th District in the State Senate since 2010 and shown himself to be a consistent supporter of efforts to address food insecurity, consumer protection and awareness, and fostering safe and efficient neighborhoods.
As a member of Committee on Transportation, he is specifically devoted to fully funding the MTA, ensuring proper monies were allocated in the 2018-2019 Budget and voting in favor of the State Transportation Plan. He has listed S6046-B, relating to speed cameras and violation monitoring systems in school zones in NYC, as a top priority and is a staunch advocate for electric vehicle purchasing incentives and charging tariffs. He sees a strong future for the incorporation of resilient infrastructure and renewable energy, cosponsoring a public hearing on microgrids and endorsing the partnering legislation, the New York Microgrids Act, in addition to the integration of micro-hydroelectric energy systems into the grid plus studies on time-of-use rate plans to maximize productivity. Being one of the 500 elected officials in support of NCEL's State Legislators United for Climate Action, he sees New York's participation in the Regional Greenhouse Gas Initiative (RGGI) as a crucial step to addressing air quality and emissions, furthering co-sponsoring the Climate and Community Protection Act. His championing of a wide-breadth of environmental policies merited him a 94% on the 2017 NYLCV Environmental Scorecard.
If re-elected, Peralta will continue his dedication to riding toxins from drinking water, promoting a shift away from fossil fuels and improving the quality of housing throughout the state.