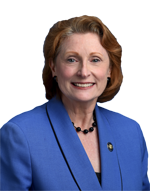 Jo Anne Simon
Assemblywoman Jo Anne Simon is running for re-election, District 52
Assemblywoman Simon has been a long-time advocate for environmental justice and worked extensively on local projects such as the effort to replace the Gowanus Expressway with an environmentally sustainable and fiscally responsible tunnel. Since her election to State Assembly in 2014, she has only continued her environmental advocacy through dozens of pieces of legislature.
In this legislative session alone, Simon has made energy efficient technology more readily available for hospitals and multiple family dwellings (A.9316), created greater penalties for those who attempt to diminish the accessibility of bike lanes (A.5158), and called for a ban on products containing styrene, a chemical that has numerous health risks (A.9840). In addition, Assemblywoman Simon has also supported and sponsored the Child Safe Products Act, GMO labeling, renewable energy bills and the creation of a microgrid in the Gowanus area.
Assemblywoman Simon is also a member of the Environmental Legislators Caucus and has advocated for increased funding to strengthen environmental enforcement and programs. If re-elected to State Assembly, she will continue to contribute to efforts to make the State more environmentally conscious, and to keep citizens safe from harmful chemicals.