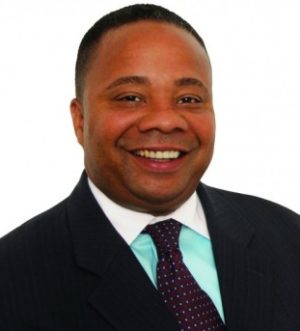 DISTRICT:

20

REGION:

New York City

GOVERNMENT BODY:

New York State Senate

YEAR:

2018

CONTACT:

Campaign Website
Jesse Hamilton
State Senate
Throughout the four years Jesse Hamilton has been a State Senator for the 20th District, he has demonstrated an immense commitment to addressing environmental issues of many sorts, including the protection of city green space and reduction of food waste.  He upholds funding mass transit as an immediate priority, accompanied by improved bus service and accessibility in underserved neighborhoods.
Hamilton regards public health with a level of high concern and has championed many efforts to protect air quality and manage harmful toxins. In the most recent Senate budget, he partnered with colleagues to pass a provision calling for a study on childhood asthma in Brooklyn and Manhattan as well as an expansion of data access to identify children with high blood lead levels and follow-up directives for Department of Health pipe replacement. By collaborating with local community leaders in schools, churches, and boards, Hamilton was able to offer free blood testing to any child. He additionally sponsored legislation requiring the NYC Housing Authority to undertake lead paint inspections and repairs. Proposing S7733, he spearheaded community garden programs for the expansion of fresh produce and supported bills that encouraged schools to donate edible food to those in need. His actions and policies earned him a 100% on the NYLCV 2017 Environmental Scorecard.
Hamilton is highly committed to bolstering renewable energy efforts to meet the Clean Energy Standards and will remain steadfast in his support for initiatives such as the Offshore Wind Tier, incentives for energy efficient upgrades, and increased use of Microgrids.