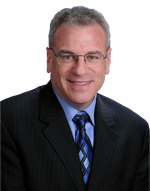 Jeffrey Dinowitz
Assemblyman Jeffrey Dinowitz is running for re-election, District 81
For over 20 years Assemblyman Jeffrey Dinowitz has worked hard to bring the best of environmental legislation to New York in order to protect and serve the state and its people.
Food and air quality have been two of the most important issues for Assemblyman Dinowitz during his tenure in office. He co-sponsored a bill to require GMO food and seed to be labelled as such (A.617). With Asthma being such a prevalent issue in his district, he co-sponsored legislation to authorize a study on the high incidence of asthma in the Bronx and to prepare a remedial plan to combat the issue. Understanding the importance of green space, he introduced one bill to encourage the installation of roof gardens (A.101) and another to designate Jerome Park as parklands for New York City (A.301). He sponsored a bill to establish a tax credit for the installation of electrical outlets for charging electric cars (A.110). He also worked to require the commissioner of health to take action when high risk areas of lead poisoning are discovered (A.2592).
Along with the Assemblyman's many pieces of environmentally conscious legislature, he is strongly committed to ensuring the Department of Environmental Conservation is adequately funded in order to protect New York State from harmful pollutants and would be polluters.