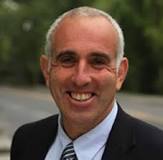 Jay Schneiderman
Jay Schneiderman is running for Southampton Supervisor
Since taking office in 2016, Southampton Supervisor Jay Schneiderman has been a champion for the environment.
Jay has sponsored a number of environmental initiatives, including a bill to prohibit cosmetic uses of pesticides containing acute human toxins, a bill to prohibit methoprene in saltwater estuaries, legislation that offers a County phase-in of property taxes for LEED construction, the county CCA ban, and a law mandating advanced wastewater systems for new construction in areas near water bodies. Schneiderman has also established a town goal of 100% renewables by 2025, passed a Water Quality Improvement Plan and a Coastal Resources Management Plan, worked to preserve thousands of acres of land, and helped establish a shellfish nursery. He is currently working with SOMAS to study thermal pollution in the LI Sound and Peconic Estuary.
If re-elected, Jay Schneiderman will maintain his outstanding environmental record and continue to defend Southampton's eco-system.