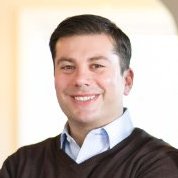 Jack Schnirman
Jack Schnirman is running for Nassau County Comptroller
Jack Schnirman, candidate for Nassau County Comptroller, has always been a leader for the environment.
As City Manager of Long Beach, Jack Schnirman has made environmental sustainability and resilience a priority. He helped set forth an aggressive climate action agenda for the city and helped develop strategies to protect the city from rising sea levels and climate change. He has been a stark opponent of single-use plastic bags, and helped pass Nassau County's first ever Carryout Bag Ordinance to increase the use of reusable bags. Prior to his current position, Schnirman was an active member of the Board of Directors of NYLCV's Long Island Chapter.
Jack oversaw the drafting of a community-driven Comprehensive Plan update which identifies solar projects and solar-ready roofing code update actions the City can take. He has also worked with State Senator Todd Kaminsky to secure water infrastructure funding through this year's state budget and has brought on a sewer maintenance and replacement system that has resulted in 1.41 million fewer gallons of sewage a day in Long Beach. Jack is also a proponent of mass-transit as a means of eliminating fossil fuels, speaking out on record in favor of a third track for the Long Island Railroad and adopting a bike-share program for Long Beach.
If elected, Schnirman plans on expanding access to low-carbon transportation options and improving the reliability of public transit. Nassau County's open spaces, natural resources, and clean air and water would be a priority under Schnirman's leadership, which is why NYLCV is endorsing him for Nassau County Comptroller.