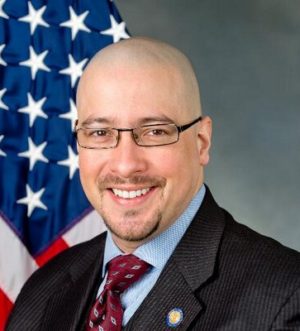 Gustavo Rivera
Senator Gustavo Rivera is running for re-election, District 33
Since his election to the New York State Senate in 2010, Senator Rivera has been a strong supporter of efforts to preserve and protect the state and its residents.
As a ranking member of the Senate's Health Committee, Senator Rivera has consistently advocated for legislation to benefit the well-being of his constituents. This session, he was a strong supporter of the Child Safe Products Act to protect consumers from toxic chemicals in children's products. He also sponsored a bill to ban smoking within 100 feet of public libraries to improve air quality and lessen exposure to secondhand smoke. Providing quality healthcare to low-income communities has been a priority to the Senator throughout his career. For him this includes not only adequate access to doctors and hospitals, but fresh food, clean air, safe drinking water, and toxin-free surroundings.
Senator Rivera is eager to continue fighting climate change by passing strong legislation that ensures underserved communities are not left behind and have affordable access to renewable, clean energy. NYLCV is confident that he will continue to be an asset for the environment if re-elected to the State Senate.