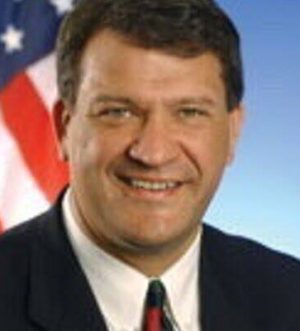 DISTRICT:

37

REGION:

Westchester

GOVERNMENT BODY:

New York State Senate

YEAR:

2016

CONTACT:

Campaign Website
George Latimer
George Latimer is running for New York State Senate in District 37
A member of the State Senate since 2012, George Latimer has established himself as a supporter of environmental initiatives both within his district and throughout New York.
He proudly serves on the Environmental Conservation Committee, where he has established leadership on a wide variety of NYLCV priorities,including renewable energy, brownfield cleanup, air quality, and wetland protection.
Having successfully passed legislation to protect the Long Island Sound in previous years, Latimer is continuing to fight for the environment this session. He is the prime sponsor of a bill that would establish the 'Green Schools New York Act' requiring schools to comply with specific environmentally conscious criteria.  Additionally, he is the sponsor of a bill that would amend the general municipal law, tax law and environmental conservation law regarding brownfield cleanup eligibility as well as brownfield redevelopment tax credit.
NYLCV is confident that Senator Latimer will continue on the path of environmental leadership if he is re-elected.