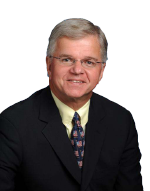 Fred W. Thiele, Jr.
Candidate Fred W. Thiele, Jr. is running for re-election - District 1!
Elected to the State Assembly in 1995, Assemblyman Thiele's commitment to preserving and protecting our environment has been both consistent and effective throughout his decades-long service in public office.
During his time in the Assembly, Thiele has been a member of the Environmental Conservation Committee and has sponsored hundreds of pieces of legislation to keep the natural beauty of the East End of Long Island intact. Some initiatives of Thiele's include: providing funds for tidal wetlands protection and preservation (A.0026 and A.6728), ensuring that drinking water is safe and free of harmful chemicals and minerals (A.0166, A.0582, A.8715 and A.0904), offering financial assistance to those who want to move towards renewable energy (A.7518, A.4961 and A.3030), and promoting open green spaces, historic preservation, local farming and healthy eating (A.7090 and A.7471 or the Peconic Bay Community Preservation Fund Act). Additionally, Thiele secured $30 million in state funds for Peconic Bay and South Shore Estuary improvement projects, the first state funding for farmland preservation and state acquisition of critical environmental parcels on Long Island.
Not only is Thiele a fierce advocate for the environment through legislation, he also worked very closely to help build and fund the Clean Water Center at Stony Brook University. This center has been tasked at evaluating effective and affordable wastewater treatment systems. He has also advocated for additional train service for the East End and spearheaded efforts to improve public transportation.  
If re-elected to the State Assembly, Thiele will continue to fight for expanded access and use of clean, green and renewable energy sources, healthy budgets for environmental agencies and programs, and most notably, for the wellness, easement and future of all residents not only from District 1, but in every District in the State of New York.