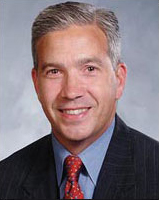 Francis Corcoran
Francis Corcoran is running for Westchester Board of Legislators, District 2.
Since taking office in 2016, Westchester District 2 Legislator Francis Corcoran has been a leader in the fight to protect the environment.
As Chair of the Environment and Health Committee, Francis helped provide millions of dollars for sewers in Bedford and led the county's ban on the use of #4 and #6 fuel oils. Corcoran was also instrumental in the creation of the Bedford 2020 plan, which seeks to reduce greenhouse gas emissions by 20%. Francis also reviews PACE financing for county buildings on a regular basis.
If re-elected, Francis Corcoran will maintain his commitment to the environment to ensure that Westchester is a clean and safe place to live.