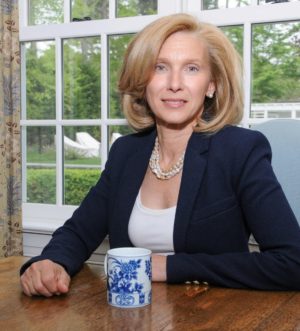 Elaine Phillips
Mayor Elaine Phillips is running for New York State Senate - District 7
As the current Mayor of the Village of Flower Hill, Elaine Phillips uses her personal and professional life to be more environmentally conscious and aware, by building a greener, healthier city.  
Since elected to Mayorship in 2012, Phillips created a committee planting over 265 trees, as well as a tree giveaway program in the Village to combat erosion, groundwater pollution, air pollution, and energy usage.  In addition to this, she adopted regulations around new residential sites, aimed at preventing soil erosion.  Working with local communities, Phillips also helped in developing a pedestrian trail that will provide healthier and cleaner transit options leading to the LIRR station.  She is a strong advocate for clean energy, and has installed a personal geothermal energy system at home.
Phillips is a strong supporter of the increased funding for the EPF, as well as promoting clean energy – with her professional  focus on building the resilience of the Village of Flower Hill.  As strong advocate for protecting the environment for promoting better health, quality of life, and future, she is vehemently opposed to the NYCDEP tapping into the Long Island Sound aquifer.
If elected to State Senate, Mayor Elaine Phillips will lead the way in ensuring the protection and integrity of New York's environment by fully supporting the decisions that Governor Cuomo has set in place, in addition to using her personal ties to the environment in building a more resilient New York.