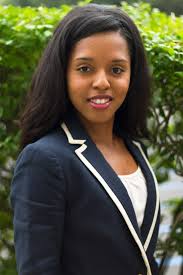 Dorcey Applyrs
Dorcey Applyrs is running for Albany Common Council, District 1
Since taking office in 2014, District 1 Common Council member Dorcey Applyrs has been a champion for the environment.
Among Applyrs's environmental efforts, her commitment towards better air quality stands out the most. Her work with air quality includes introducing legislation creating tobacco-free parks and receiving $500,000 for an air quality study that is currently being conducted by NYSDEC. Along with her work of improving Albany's air quality, Applyrs has worked to improve the environment of her district by initiating the Second Avenue Revitalization Project, which resulted in increased code enforcement, improved sidewalks, and home repairs.
If re-elected, Dorcey Applyrs will continue her environmental work to improve both her own community and Albany as a whole.