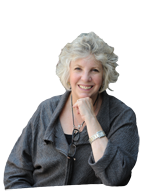 Didi Barrett
Assemblywoman Didi Barrett is running for re-election, District 106
Assemblywoman Barrett has been a strong supporter of environmental protection since her election to State Assembly in 2012. She has been particularly concerned with the agricultural sector and has worked tirelessly to ensure that farmers in the State are protected and that farmland is maintained.
In this legislative session, Barrett has worked with members of the NY City Council to encourage the mayor to invest in farmland protection in the Hudson Valley to ensure a sustainable food source for underserved communities in the city. She has also sponsored bills to establish an agricultural and farmland protection program (A.2369), and secured $20 million in farmland protection funding for the Hudson Valley in the 2015-16 state budget.
Furthermore, she has been outspoken in her opposition to hydrofracking and other natural gas infrastructure projects, including pipelines. She has also been a passionate supporter of local agriculture, including organic and bio-dynamic farming, value added products, and support for veterans going into farming.
If one wishes to have a strong environmental and agricultural ally in the Assembly, Didi Barrett has the determination and knowledge to get the job done.