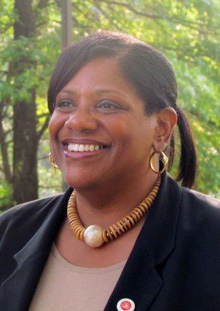 Debi Rose
Debi Rose is running for New York City Council, District 49.
Debi Rose has been a strong advocate for environmental legislation and initiatives since her election to New York City Council in 2009.
As Chair of the Committee on Waterfronts, Councilwoman Rose has pushed to complete the Blissenbach Marina Park project in compliance with NYLCV's initiative to allow for every New Yorker to live within a 10 minute walk to a local park or open space. Rose has made advancing ferry efficiency in her district on of her primary policy goals. She is also passionate about creating fresher air quality in her district as she is working diligently with the Mayor's Office and the Department of Sanitation to move the Jersey Street Sanitation out of the residential neighborhood where it is currently located.
If re-elected, Councilwoman Rose will passionately advocate for the environmental resiliency and recovery of her district and of New York City as a whole.