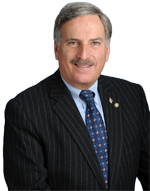 David Weprin
Asemblyman David Weprin is running for re-election, District 24
David Weprin has always been an advocate for the environment. Since his election to State Assembly in 2010, he has been able to accomplish a number of environmental initiatives. He is an ardent supporter of environmental education and is particularly involved with water conservation efforts in his district.
He has been the sponsor of numerous bills to better the environment including creating the crime of environmental damage of property (A.2660) and ordering a study and report on a proposed extension of the Long Island Motor Parkway east from  Winchester  Boulevard to  Little Neck Parkway in the county of Queens (A.2089).
He has also been the co-sponsor of a number of important bills including prohibiting the idling of any passenger vehicle for more than 3 consecutive minutes and prohibiting the sale and use of pavement products containing coal tar.
Assemblyman Weprin has been a vocal and important advocate, and re-electing him would ensure a voice for the environment in Albany.