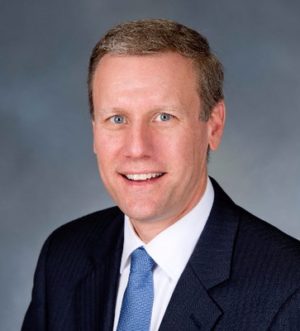 DISTRICT:

53

REGION:

Central New York

GOVERNMENT BODY:

New York State Senate

YEAR:

2018

CONTACT:

Campaign Website
David Valesky
State Senate
Senator Valesky has been promoting environmental legislation since his election to State Senate in 2004. The range of environmental issues which Valesky has championed has been vast, and his methods have been effective. From his membership on the Committee on Agriculture and Transportation to earning a 94% on NYLCV's State Environmental Scorecard, Valesky has proven to be an ally of the environment.
This legislative session Valesky spearheaded initiatives aimed at encouraging the procurement of local farm fresh food by sponsoring S1240A, which would lower transportation costs for New York farmers when bringing agricultural products to market and S1239A providing additional reimbursements to schools that choose New York Farm products. Valesky also works with state food waste programs run by OCRRA.
Additionally, the Senator has been focused on promoting commuter-friendly neighborhoods and transportation by providing additional funding to local municipalities in the effort to increase bike lanes and sidewalks as well as advocating for $20 million for the Upstate Transit Authorities.
Valesky has also demonstrated his commitment to closing the toxic loophole, specifically protecting children from toxins, fighting climate change, ensuring that New York's drinking water is clean, and expanding solar and other renewable energy projects by co-sponsoring critical pieces of legislation that address these issues. Notably, he also helped create the Upstate Flood Mitigation Task Force and has been a supporter of Onondaga County's Save the Rain program and their efforts to mitigate runoff.
If re-elected, Senator Valesky will continue to advocate on behalf of the environment on multiple fronts, furthering his accomplishments and taking on new challenges.