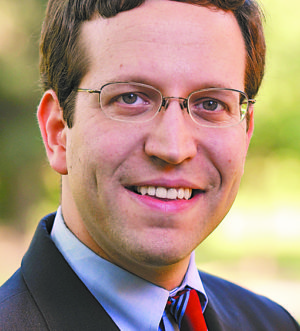 David Buchwald
David Buchwald is running for re-election to the New York State Assembly, District 93
For the four years that Assemblyman David Buchwald has been in office, he has maintained a strong voting record and outspoken voice, engaging in a wide range of environmental initiatives affecting the constituents of his district and the people of New York as a whole.
In 2015, Buchwald sponsored and helped get enacted into law four bills that designated a series of rivers and lakes—Saw Mill River, Bronx River, Pocantico River, Peach Lake, Echo Lake, and Campfire Lake— as inland waterways, allowing them to be eligible for state cleanup and revitalization funds.  He also contributed to integrating complete street concepts into a state road in the Town of Pound Ridge, eventually receiving $1.48 million in funding for the project.
Of notable achievement, Buchwald teamed with businesses and environmental groups to hold a press conference opposing a bill, A.7844-A of 2014, which would have ended the direct sale of Tesla's clean energy cars in New York State, stifling environmental innovation, limiting consumer choice, and eliminating jobs.  A compromise was reached one week after the press conference, allowing Tesla to continue selling in the state.
If re-elected to the Assembly, Buchwald will unquestionably continue to be a committed ally of the environment.