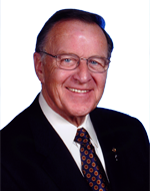 Dave McDonough
Assemblyman Dave McDonough is running for re-election - District 14
Since Assemblyman McDonough's election to State Assembly in 2002, he has been a true environmental ally and has worked diligently to make it easier for his constituents to be more environmentally conscious.
As a member of the Committee on Health, McDonough has co-sponsored legislation to extend the regulations placed on children's products with harmful chemicals to pet products, keeping pets healthy and ensuring that harmful chemicals stay out of our homes. Assemblyman McDonough is also a member of the Committee on Transportation. As a member of this committee, he promoted green forms of transportation by creating a fuel incentive to encourage ownership of hybrid vehicles. Through other co-sponsored legislation, Assemblyman McDonough has been able to incentivize industries to bring green jobs to New York State (A.0524) and establish procedures for the State to purchase green goods and services (A.5296).
Assemblyman McDonough is also fully committed to reducing the production and emanation of greenhouse gases through his support of legislation to create a task force for such a purpose (A.2378).
If re-elected, Assemblyman McDonough will work across the aisle to enact impactful and necessary legislation to protect our environment and our health.