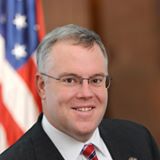 Daniel Stec
Assemblyman Dan Stec is running for re-election, District 114
Assemblyman Daniel Stec has been a consistent and vocal figure in fight to protect the natural resources of New York since being elected to represent District 114 in 2012.
Prior to being elected to the Assembly in 2012, Stec served as Queensbury Town Supervisor as well as Chairman of the Warren County Board of Supervisors.  Serving in these capacities, he championed for the first local aquatic invasive species laws and provided funding to combat them.  He was also instrumental in establishing the West Brook Conservation Initiative on Lake George, which created two local lake management districts in order to promote planning and zoning laws that protected the environment.
As an Assemblyman, Stec remained committed to the issue and passed several pieces of legislation, creating an awareness campaign regarding the spread of non-native plant species as well as invasive aquatic species.  In last year's budget, he helped to secure $5.8 million to fund the Invasive Species Advisory Council.  Not only has the Assemblyman worked on issues of invasive species, but this legislative session he has sponsored a bill (A03377) to establish a forestry stewardship and habitat conservation credit for personal income and business franchise taxes.  He is also the co-sponsor of legislation that would establish a New York State Park Adopt-a-Trail Stewardship Program (A02001A) and legislation that would allow soil and water conservation districts to be eligible for local waterfront revitalization grant programs (A06197).
If re-elected to the Assembly, Stec will unquestionably remain dedicated to the protection of New York's abundant and beautiful natural resources.