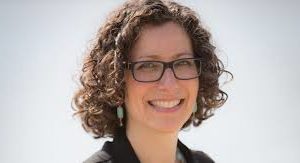 Dana Levenberg
Dana Levenberg is running to be Supervisor of Ossining.
Since taking office in 2016, Ossining Supervisor Dana Levenberg has shown a fierce commitment to the environment.
As a member on the board of EnergizeNY, Dana helped a local business utilize PACE financing to add solar to their property, and continues to work to make PACE financing available for building improvements. She also received a grant to add 3 EV charging stations in the town, and is in the process of passing a requirement for more biomass replacement when trees are removed. Dana established a plan for an east-west connector that would make it easy to bike from downtown Ossining to the North County Trailway, and established Mind Body Spirit Ossining, which are wellness programs featured in community parks.
If re-elected, Dana Levenberg will continue to work towards a more sustainable Ossining.