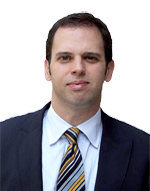 Dan Quart
Assemblyman Dan Quart is running for re-election, District 73
Assemblyman Quart has been a fierce advocate for environmentally conscious policy, sponsoring innumerable impactful pieces of legislation since his election to the State Assembly in 2011.
In this legislative session, Quart has sponsored bills to increase access and accelerate development of renewable energy (A.2107), require that a certain percentage of all electricity sold in the State should be qualified as renewable energy (A.4757), allow the Department of Environmental Conservation to test natural gas for radon, preventing natural gas with high levels of radon from being distributed (A.4799), and establish a Community Solar Pilot Program to increase the use of solar energy in New York State (A.4739).
Quart is also a sponsor of legislation which restricts the operation of diesel powered electrical generators in areas failing to meet federal clean air standards (A.4010). This legislation would have the effect of reducing emissions and improving our air quality. Quart also sponsored legislation that requires that environmental impact studies be conducted before permit renewals are granted (A.5264A), which allows communities to conserve their natural habitats.
If re-elected to State Assembly, Quart will continue to move the 73rd District as well as the entirety of New York State towards clean and renewable forms of energy, lessening our carbon footprint, and improving our health.