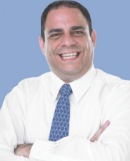 Costa Constantinides
Costa is running for New York City Council, District 22
Since being elected to New York City Council in 2013, Costa Constantinides has been passionate about advancing legislative support for environmental action.
As Chair of Committee on Environmental Protection, and a diligent member of Committee on Sanitation and Solid Waste Management, Councilmen Constantinides has made notable strides in bringing a pro-environmental agenda to New York City. Constantinides created and passed a bill in 2016 which requires at least 25 electric vehicle chargers to be placed in each of the five boroughs, therefore encouraging the use of sustainable transportation. He also co-sponsored the Environmental Justice package, which calls on the formation of an Interagency Working Group to address the problems of disproportionate pollution and emissions in low-income communities. Some of Constantinides' priorities include: bettering air quality in New York City with Intro 642, a bill that requires introduction of biofuel into oil heating, and promoting renewable energy with Intro 478, which allows for the installation of photovoltaic systems on city owned buildings, and Intro 1412, a bill introduced this year which involves the institution of a pilot program for solar powered street lamps. Councilman Constantinides received a 100% pro environment voting record on the annual NYLCV Scorecard for the years of 2014 through 2016.
If re-elected, Constantinides will remain a strong proponent of ensuring comprehensive energy policies in New York City.