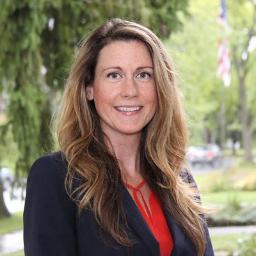 Colleen Deacon
Colleen Deacon is running for Congress, District 24
The former Regional Director for Central New York under Senator Kirsten Gillibrand, Colleen Deacon is an environmental advocate running to represent Congressional District 24.
Deacon aided Senator Gillibrand's office with Brownfield redevelopment and environmental cleanup on the Waterfront Brownfields Bill that provided funding to clean up contaminated sites along waterfronts.  She also helped the Senator's office address invasive species in Owasco Lake and Oneida Lake of Central New York.  Actively involved with the Onondaga Lake restoration act and supportive of efforts to create a Marine Sanctuary in Lake Ontario, Deacon is no stranger to rallying behind an environmental cause and taking action to develop a solution and enact change.
NYLCV is confident that if Deacon is elected to Congress, she will continue to push for a cleaner and safer environment by protecting the Clean Air and Water Acts, preserving the states natural resources, pushing for new investments in clean energy technology and advocating for new energy efficiency standards.