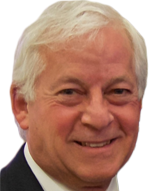 Charles Lavine
Assemblyman Lavine is running for re-election, District 13
Assemblyman Lavine has consistently supported legislation to forward conservation efforts throughout the state since he was elected to represent the 13th district in 2004.
This session Assemblyman Lavine sponsored a bill to require environmental testing of mineral resources be performed by certified environmental laboratories as is the case with water pollution, air pollution, and solid and hazardous waste (A.1194). He also introduced legislation to ensure it is more affordable for bicycle and running events to procure a permit (A.9396). He is dedicated to protecting New York's ecosystems by co-sponsoring the triclosan awareness act (A.9230), the microbead-free waters act (A.5896) and a bill to prohibit horizontal drilling and high-volume hydraulic fracturing for natural gas or oil drilling for three years (A.542-B).
Assemblyman Lavine indicated he will continue to work for environmental protection if re-elected.