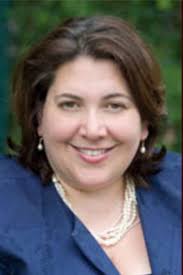 Catherine Borgia
Catherine Borgia is running for Westchester Board of Legislators, District 9.
Since taking office in 2012, Westchester District 9 Legislator Catherine Borgia has been an active proponent for the environment.
As Majority Leader, Catherine has sponsored numerous environmental bills including protecting the watershed by banning hydrofracking products, Toxic Toys legislation, and expanding the Clean Indoor Air Law to include e-cigarettes. She has also co-sponsored the plastic bag ban as well as electric vehicle charging station legislation. Borgia is also passionate about public transportation, sponsoring the county's Safe Street legislation and working with a stakeholder committee to develop a Westchester Visioning Plan for increased public transportation.
If re-elected, Catherine Borgia will uphold her strong environmental record and continue to fight for Westchester's residents.