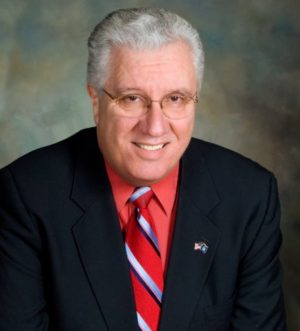 DISTRICT:

5

REGION:

Long Island

GOVERNMENT BODY:

New York State Senate

YEAR:

2016

CONTACT:

Campaign Website
Carl Marcellino
Carl Marcellino is running for New York State Senate, District 5
As the co-chair of the Committee on Transportation, and a member of the Committee on Environmental Conservation, Carl Marcellino has been placed in a position to create impactful environmental legislation. Since his election to State Senate in 1994, he has done just that.
Marcellino's legislation has dealt with alternative forms of energy, water quality, harmful chemicals, and more. This session, Marcellino sponsored bills to prohibit publicly owned treatment works from accepting wastewater associated with natural gas, to reduce harmful outdoor lighting, to provide schools with aid for alternative forms of energy, to include protection of the nighttime sky as part of the state environmental policy, and to create the Coastal Risk Management Zone Protection Act, among other notable pieces of legislation.
In Senator Marcellino's career in public office, he has turned hundreds of bills into law, and made New York State cleaner, safer, and greener for all those who inhabit it. If re-elected to serve on the State Senate, he will surely continue to do so.