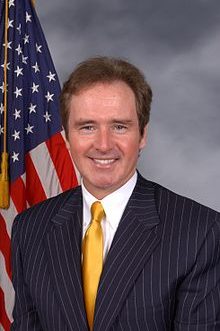 DISTRICT:

26

REGION:

Western New York

GOVERNMENT BODY:

U.S. Congress

YEAR:

2016

CONTACT:

Campaign Website
Brian Higgins
Since being elected to represent Western New York in 2006 Congressman Brian Higgins has a consistent record of voting in favor of pro-environmental policies and speaking out against environmental injustices.
As the Great Lakes contain 20% of the world's supply and 95% of America's supply of surface freshwater, Congressman Higgins recognizes the urgency of protecting this natural resource from degradation.  He is a member of the Congressional Great Lakes Task Force and has sponsored legislation that would amend the Federal Water Pollution Control Act and provide States in the Great Lake System assistance for nutrient removal technologies (H.R. 1995).  This legislation, also known as the Great Lakes Nutrient Removal Assistance Act, would provide funding to update wastewater treatment plants to keep harmful nutrients out of the lakes.
Higgins has recently bills that would direct the Department of Labor to conduct a study on the contamination of workers at facilities related to the Department of Energy that process and produce materials emitting radiation and direct the Secretary of Energy to conduct a study on the benefits of solar energy metering (H.R. 4304; H.R. 3852).
These efforts represent only a small facet of the environmental work undertaken by Congressman Higgins, and if he is re-elected, he will unquestionably continue to work on protecting and preserving the integrity of the environment.