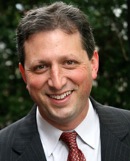 Brad Lander
Brad is running for New York City Council, District 39
Brad Lander has been promoting environmental legislation and initiatives since his election to the City Council in 2009, and his methods have proven to be effective.
Lander has sponsored several key bills, including the "Plastic Bag Bill" (Intro 209), Bus "Rapid Transit for All Boroughs" (Intro 211), and "Park Maintenance Tracker" (Intro 154). Lander collaborated on the City Council's 80 x 50 legislative package, which aims for NYC to reduce carbon emissions 80% by 2050. He has also been a strong advocate for equal access to well-maintained parks and open space, authoring a bill (Intro 154) which passed in 2015 requiring the Park Department to submit annual reports of park maintenance so that stewards for these parks are better able to advocate for their specific needs. Lander ardently supported the expansion of bike lane infrastructure, Citibike, and has stood behind Citibike and the Prospect Park West bike lane.
The Council Member will continue to push towards greening New York City if he is re-elected. In the near future he has his sights set on building retrofits and rezoning his district.