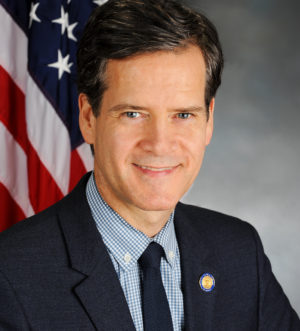 Brad Hoylman
Senator Brad Hoylman is running for re-election, District 27
Brad Hoylman has been a consistently strong and unwavering advocate for the environment since being elected to the State Senate in 2012.
Addressing the root causes of climate change as well as the aftereffects it has on public health, agriculture and the state's coastlines are a top priority for the senator.  As the Ranking Democratic Member of the Committee on Environmental Conservation, Hoylman has introduced numerous bills relating to solar energy and energy efficiency standards (S5587; S5527; S6289; S337) water testing and regulation (S7297) and the use of toxic chemicals such as glyphosate and BPA in certain commercial and children's products (S2745; S2763; S2764; S5471; S4833A).
Hoylman's environmental commitment does not stop at what can be achieved legislatively.  Along with Senator Liz Krueger and twenty other members of the State Senate, Hoylman submitted a letter to the Governor urging him to include an offshore wind tier in the upcoming Clean Energy Standard in which the state will be mandated to source fifty percent of its energy from renewable sources by the year 2030.  He was vital in ensuring the Governor veto the Liquefied Natural Gas Project at Port Ambrose and has been an active voice against several other environmental injustices.
Senator Hoylman will only continue to fight to protect future generations of New Yorker's if he is re-elected to serve District 27.