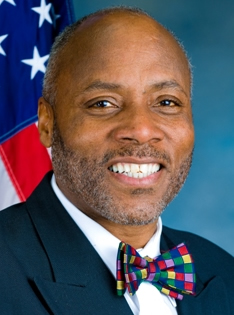 Bill Perkins
Bill Perkins is running for re-election to the New York State Senate, District 30
Senator Perkins has been a strong advocate for environmental policy since his election to State Senate in 2006. He has utilized his position as a member of the Committee on Transportation to make public transportation more available to New Yorkers as well as more environmentally sound.
This legislative session, Perkins has sponsored a bill to eliminate the MTA's exemption from environmental review standards. He also sponsored legislation aimed at protecting children. Specifically, to protect homeless children from lead paint poisoning and to regulate toxic chemicals in children's products. He also sponsored legislation to require gas corporations to produce an annual gas safety report to increase transparency, accountability, and public safety.
Perkins is also a staunch supporter and co-sponsor of The New York State Climate and Community Protection Act to address and mitigate the impacts of climate change in New York. If he is re-elected to State Senate, Perkins will undoubtedly continue to advocate for the citizens of New York, and for the State of New York.