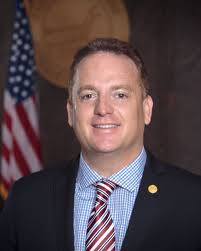 Bill Lindsay III
Bill Lindsay III is running for Suffolk County Legislator, District 8
Since taking office in 2014, Suffolk District 8 Legislator Bill Lindsay has been an advocate for the environment.
Bill has taken several steps to ensure better water quality, including co-sponsoring legislation to promote the installation of advanced wastewater treatment systems for homeowners as well as fighting to increase sewer capacity throughout the district. He also fought to create standards that limit nitrogen in fertilizers and waterways. Bill has made efforts to improve transportation, passing legislation that created regional planning alliances to further transit-oriented development and submitting a letter of support on behalf of the project to add a third track to the Long Island Railroad.
If re-elected, Bill Lindsay will continue to provide an environmental voice in the Suffolk County Legislature.