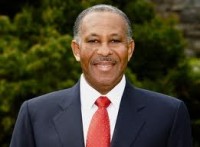 Ben Boykin
Ben Boykin is running for Westchester Board of Legislators, District 5.
Since taking office in 2014, Westchester District 5 Legislator Ben Boykin has been a champion for the environment.
Boykin co-sponsored the ban on the use of #4 and #6 fuel oils and approved legislation to add electric vehicle charging stations to parking facilities. He also voted to approve the first Energy Director of Westchester County and supports the ongoing work to put in place facilities to provide ultraviolet treatment for water. Ben supports the use of green technology and LEED certification in all development projects, including the $1.2 billion BioScience and Technology Center.
If re-elected, Ben Boykin will continue to advocate for the environment to protect the wellbeing of all Westchester residents.