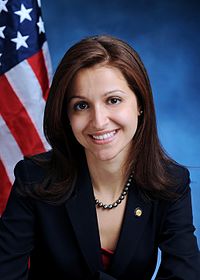 Aravella Simotas
Assemblywoman Aravella Simotas is running for re-election, District 36
Representing District 36 in the New York State Assembly since 2010, Aravella Simotas has been a consistent supporter of environmental initiatives on both local and statewide levels.
Assemblywoman Simotas understands that the revitalization of infrastructure is a necessary component in meeting environmental goals and has sponsored legislation which would establish the Commission on Infrastructure of New York State to ensure that state infrastructure is both developed and maintained in a manner cognizant to sustainably and public health and safety (A2572).  Protecting public health, in fact, is a top priority for the Assemblywoman.  She is the primary sponsor of a bill that bans toxic toys from day care centers (A05049) and is also a co-sponsor of legislation that regulates hazardous substances in children's products.
In the Assembly, Simotas will continue to fight for increased state investment in infrastructure and support the design and implementation of innovative green infrastructure practices if re-elected.