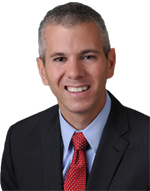 Anthony Brindisi
Assemblyman Anthony Brindisi is running for re-election, District 119
Assemblyman Anthony Brindisi has consistently represented the best interests of District 119 since his election in 2011 by advocating for an agenda to conserve the environment and promote sustainability.
Understanding the importance of an effective mass transit system for energy conservation, Assemblyman Brindisi authored legislation to improve the availability and quality of public transportation services (A.8202). He supports measures that provide the resources for communities to clean up former industrial sites for re-use and sponsored a bill to strengthen the State's Brownfield Cleanup Program, which is already one of the nation's premier environmental cleanup and redevelopment programs (A.2390).
Assemblyman Brindisi is committed to supporting the development of renewable energy and co-sponsored a bill to establish a tax credit for the purchase and installation of geothermal energy systems (A.2177). These systems do not require the burning of fossil fuels and increasing the amount of energy generated by such systems will create more green jobs and reduce the amount of carbon used to heat buildings. He allocated a legislative grant to the Town of Floyd which supported the enactment of a solar energy system that now powers the municipal building, highway, and sewer departments of the town.
If re-elected Assemblyman Brindisi will continue to conserve the environment by advocating for smart and progressive policy to benefit the state and its inhabitants.