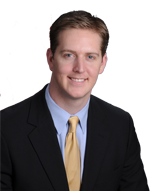 Andrew Hevesi
Assemblyman Andrew Hevesi is running for re-election, District 28
Andrew Hevesi has been an environmental champion since being elected to the Assembly in 2005, consistently authoring policies that promote energy efficiency and sustainability not only in his district but in New York State as a whole.
A member of the Committee on Energy, a great deal of the legislation authored by Assemblyman Hevesi relates to providing incentives for transitioning to the use of cleaner, renewable energy.  He has sponsored legislation to regulate and reward the production and use of biodiesel fuel, including a bill that would require the use of a biodiesel fuel blend in state operated diesel vehicles (A00533A; A00537; A01907; A01954).  Furthermore, the Assemblyman has sponsored legislation that would improve energy product and equipment efficiency standards (A00664; A00644), allow for the establishment of smart metering programs (A01877; A02007; A02949) and authorize new or renovated state owned buildings to be outfitted with cool roofs (A02004).
Notably, the Assemblyman was able to develop the Generation Attribute Tracking System (NYGATS), which called for the New York State Energy Research and Development Authority to develop a generation attribute certification and tracking system.  NYGATS uses a web-based certificate tracking program to record information about the electricity consumed, generated and imported within the state.
Assemblyman Hevesi will remain highly committed to ensuring adequate funding for programs that simplify and incentivize clean energy usage if he is re-elected to represent District 28.