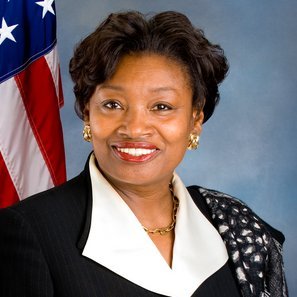 Andrea Stewart-Cousins
Andrea Stewart-Cousins is running for re-election to the New York State Senate, District 35
Andrea Stewart-Cousins has a long record as an environmental champion, having served in the State Senate since 2006 and as Leader of the Senate Democratic Conference since 2012.
Without capital investments—whether put into parks, infrastructure, open space preservation or invasive species programs— it is difficult to affect change.  Knowing this, the Senator has long advocated for a fully funded Environmental Protection Fund and was instrumental in accruing the $300 million budget this past legislative session.  Proud that her advocacy assured a $200 million increase for clean water infrastructure, $40 million for open space preservation, amongst many other increases, she is committed to continue to support these agencies so that they may provide meaningful work on behalf of the environment.
Most recently, Stewart-Cousins was the sponsor of a bill (S3205) to make provisions regarding the location of usually harmful environmental facilities in minority communities or economically distressed areas.  She has also been a consistent advocate for greater impartiality by way of state agencies in their decision-making processes.
Moving into the next legislative session, Senator Stewart-Cousins will work on developing the various ideas and proposals of the Democratic Conference into tangible changes if she is re-elected to represent District 35.