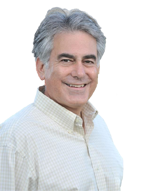 Al Stirpe
Assemblyman Al Stirpe is running for re-election, District 127
Assemblyman Stirpe is a member of the NY State Caucus of Environmental Legislators and since his election to State Assembly in 2012, he has been sponsored and co-sponsored countless pieces of environmental legislation that make it easier for New Yorkers to be environmentally aware, and protect them from harmful chemicals and toxins.
Stirpe has sponsored legislation to create a statewide paint recycling program (A.6199C), and to create a zero carbon emission tax credit (A.9552). He also co-sponsored legislation which prohibits grocery stores from providing products plastic carryout bags and requires grocery stores to provide recyclable paper bags at no charge to customers (A.3636A), regulates children's products more heavily to ensure that there are no toxins in them (A.5612A), and prohibits the sale of personal care products or cosmetics containing microbeads which can be extremely damaging to the environment (A.4924).
In his district, Stirpe has held a number of electronics recycling events to collect unwanted electronics, recycle parts that can be reused and properly dispose of materials that cannot. In 2016, the event collected 225,000 pounds of electronics – a state record. Additionally, Stirpe has advocated for the use of solar farms and micro-grids, and have vehemently opposed hydrofracking.
Stirpe's legislation and advocacy on behalf of the environment has improved the lives of his constituents, and the entire State of New York.