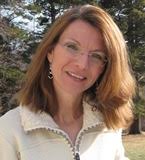 Lori Ensinger
Board Member, Westchester
Lori Ensinger is the President of the Westchester Land Trust (since January 2014), having served on the WLT Board of Directors from 2004 through 2013. She was also a past Chair of the Board of Directors of Teatown Lake Reservation, and a co-founder of the Community Land Trust of New Castle.
In addition to her non-profit work and commitment to the environment and conservation issues, Lori has a strong background in finance having worked as an investment manager for the past 30 years. She served most recently as Managing Director, Head of Value Strategies at Columbia Management Investment Advisors in New York City where she led a team responsible for the management of $17 billion in assets.
She is a Westchester native and lives in Katonah with her husband, William Kuebler.