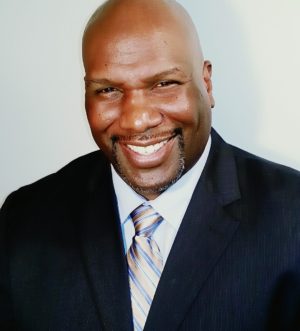 Duane Kinnon
Board Member, New York City
Duane is the President & CEO of The Kinnon Group, a strategic management and capacity building consulting firm and has held senior executive management positions with national nonprofit organizations including the Salvation Army and the Boys & Girls Club of America. Some of his clients include; the Boys & Girls Club of America, the W.K. Kellogg Foundation, the NYC Department of Health & Mental Hygiene and the NYC Department of Education. Duane is also a founding partner of Immersive Concepts, a nonprofit initiative that uses technology, human services and sports to strengthen families and communities.
Duane Kinnon has a deep passion for service to his hometown community of Brownsville, Brooklyn where he is a member of the Brownsville Coalition of Young Professionals (CYP) and is the chairman of the Friends of Brownsville Parks (FOBP) Committee for the NYC Department of Parks & Recreation. The FOBP played an instrumental role in advocating for the improvement of Brownsville's Betsy Head Park. As a result, the park was designated as one of only 5 parks in NYC to receive $30 Million as an Anchor Park by NYC's Mayor, Bill de Blasio.
Duane was an honors student and All-City athlete in both football and baseball at Thomas Jefferson High School in Brooklyn and earned a football scholarship to attend Syracuse University where he was a team captain. After college, Duane was a professional athlete in football and baseball as a free agent with the New York Football Giants and the Detroit Tigers baseball organization. He has won numerous honors and awards including, the Central New York Community Foundation's John F. Marsellus Sabbatical Award for Executive Leadership, the Onondaga County District Attorney's Community Service Award and he was appointed to Syracuse, NY Mayor, Stephanie Miner's transition team for his expertise in education and youth services.